Services
---
When it comes to quality, Create-Done doesn't cut corners - unless you want them rounded.
Are you looking for a business website or a personal site? Maybe you need a cool new logo design to go with that new site. This is part of what Create-Done can do for you starting today! Both Web design and Print design can be created to meet your specific needs. Web Maintenance is important for keeping things up to date, your site will rank higher if your website is changing. A site that looks like it did last year is not fun to go to.
---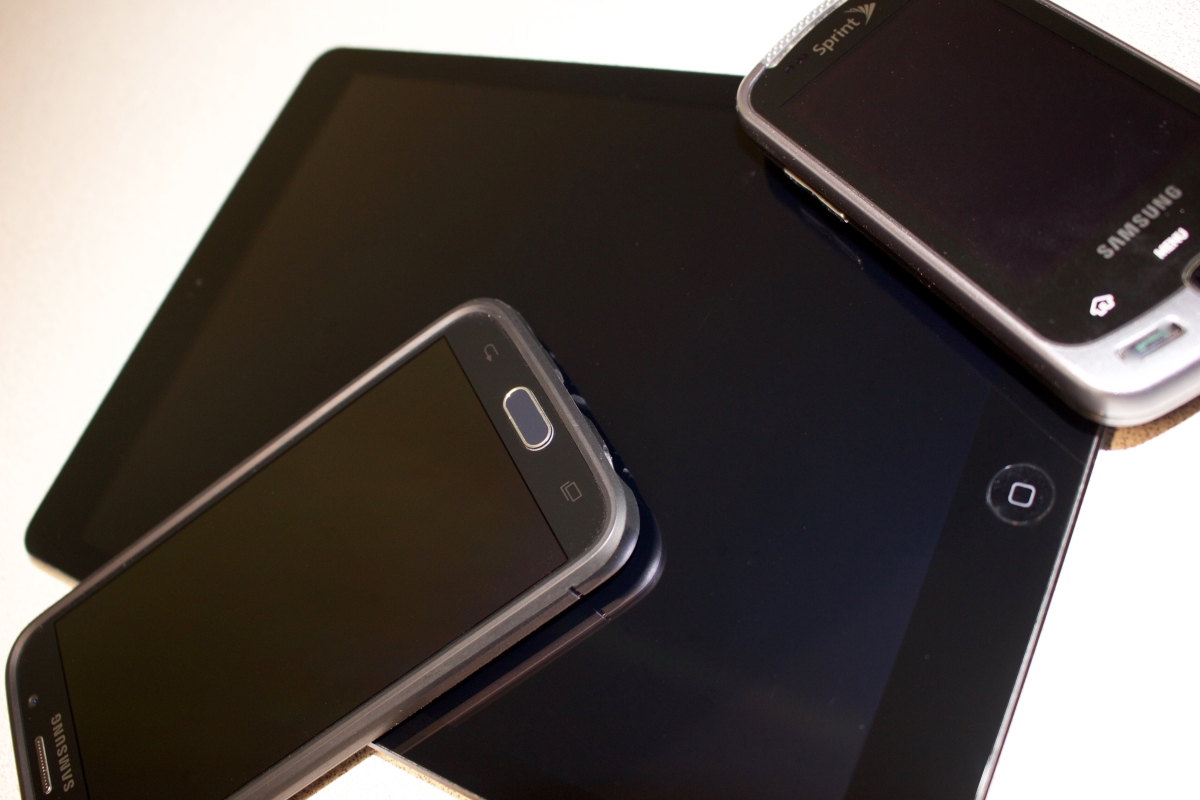 Websites
Create-Done develops websites with a "Mobile-First" attitude. All custom affordable websites developed and designed by Create-Done are meant to be viewed on any device, mobile and desktop, excluding wearables. The custom designed site can range from a basic brochure-like website, such as this one, to a more complex website like the one you are viewing now , with an image slider, complex animations, and more user interaction that leaves more of a lasting impression.
While developing, there are issues that can arise while cross-browser testing. Different devices might display things differently also. For example, if you look at the phone number in the Footer on an iOS device while in Safari, it is much larger text, but in other browsers it looks regular. I have left it this way as an example.
*

Prices start around

$2,000


Setup does not include any extra fees incurred during the setup process.
Basic Website Package:
FREE Mobile-Friendly Website
FREE Domain Setup
FREE FTP Setup
FREE Hosting Setup
Wordpress Website Package (CMS):
Basic Website Package plus:
FREE 1 Hour Tutorial
E-Commerce Capabilities
Complex Website Package:
Basic Website Package plus:
FREE Analytics Setup
FREE AdWords Setup
FREE AdSense Setup
E-Commerce Capabilities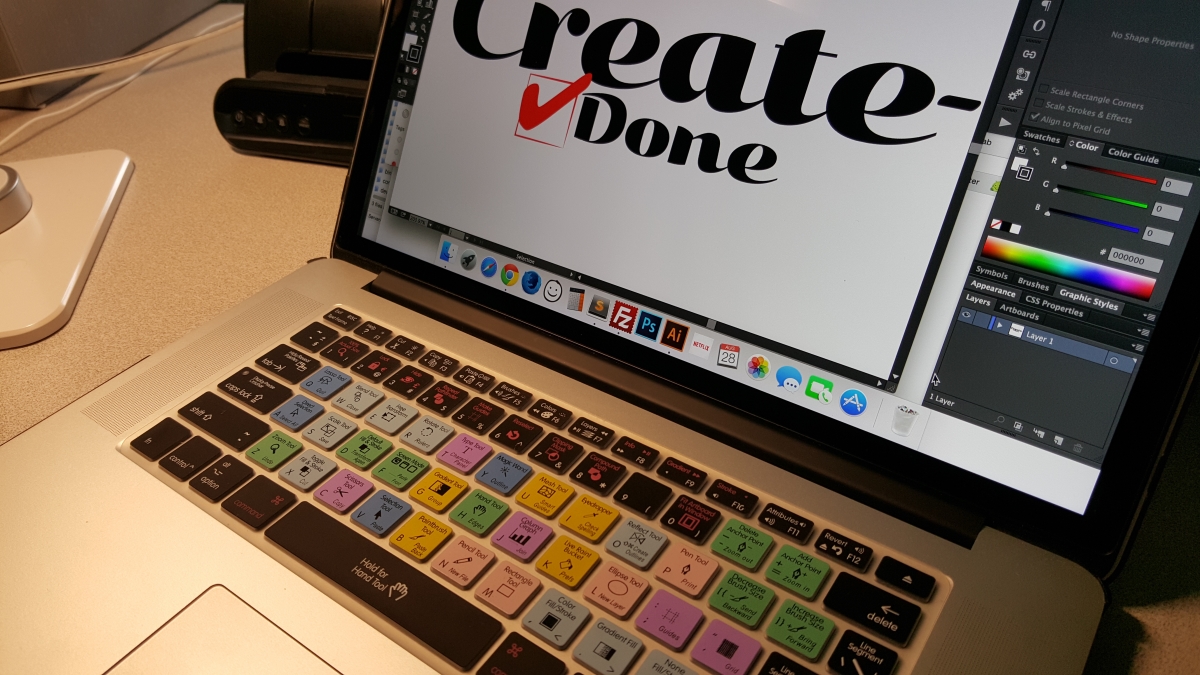 Graphic Designs
As a designer, I am able to provide you with designs that are intended for both web and print. While designing for clients I use a variety of programs including Illustrator and InDesign. I use professional tools, like my Wacom Intuos Pro graphic design tablet, to get you a custom logo or other design that is original to suit your needs.
Examples of Design:

Logos
Typography
Business Cards
Brochures
Infographics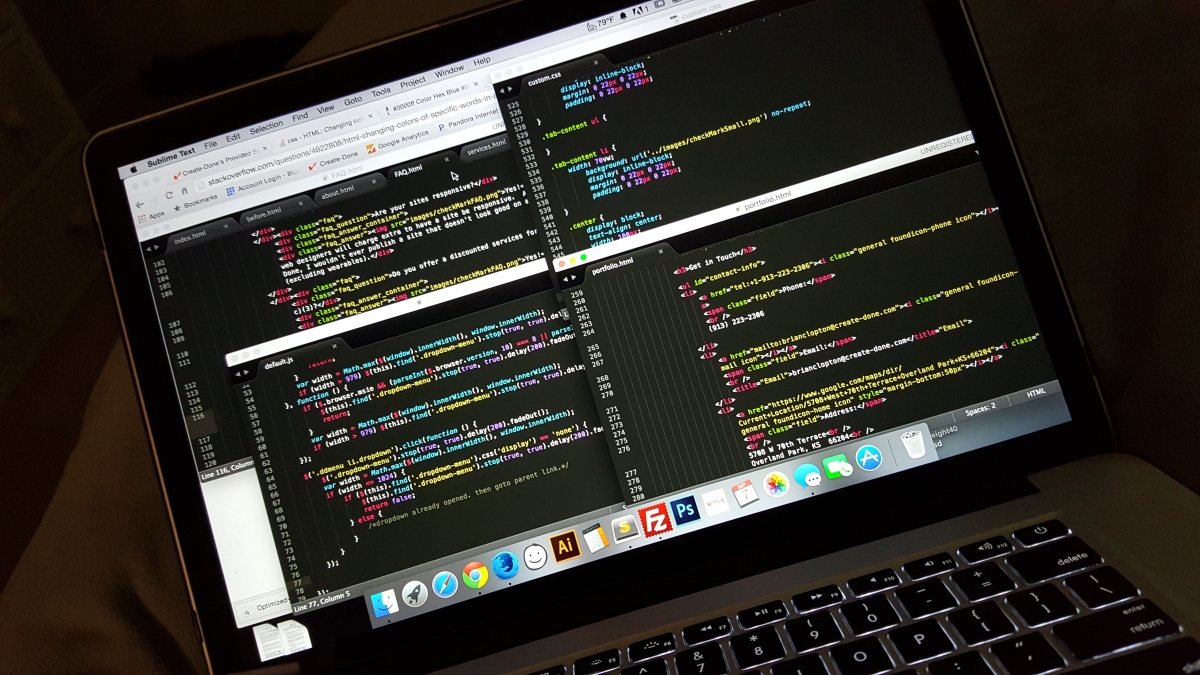 Website Maintenance
Not every site is "set it and forget it". Changing things up is a great way to eliminate having a static website. Static websites get boring if the content and images aren't changed up from time to time. Keeping your website fresh will make your viewers want to return to your site to see if there is anything new going on. Changing the content up on your site a little bit from time to time will also help your search rankings.
In addition, you might be running a sale or be offering / taking away a service. There are many reasons that you might need to modify your website, and when you do, contact Create-Done. Maintenance fees are $80.00 for the first hour, and $40.00 for each additional hour.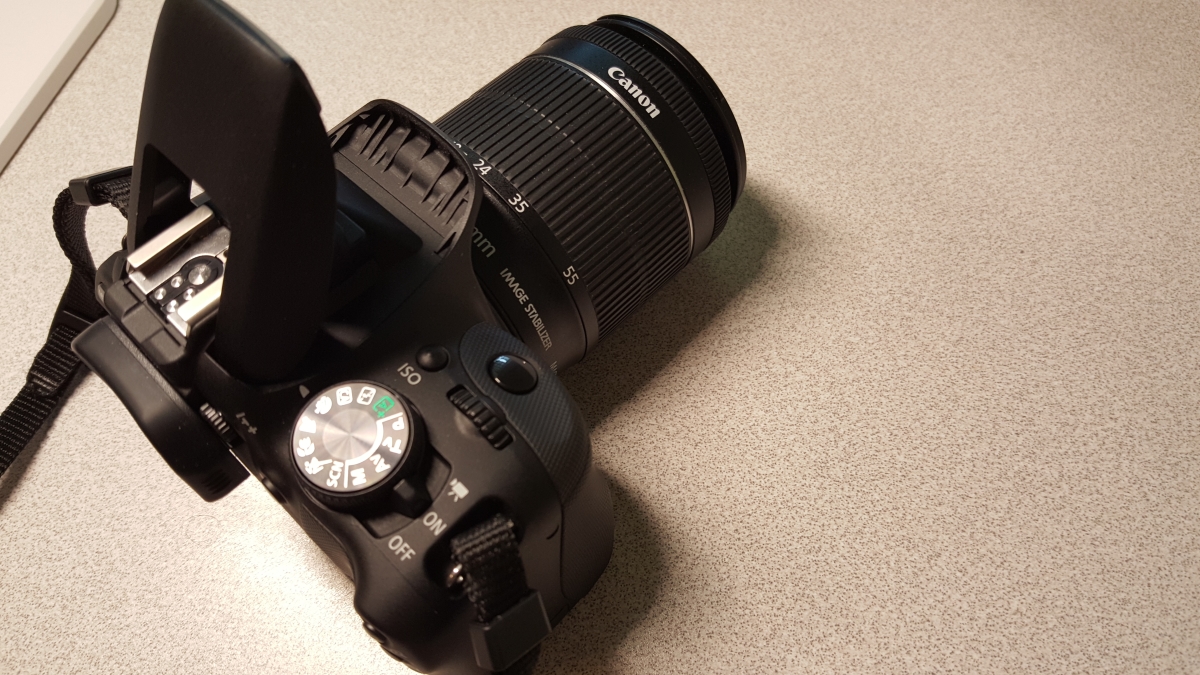 Photography
If you are a destination point, such as a restaurant or any other business that handles face-to face customers, stock images should be avoided at any cost. Nothing can be more deceiving than when a website shows an image that misrepresents a product or service. If you are the Hilton Hotel, you would not want to have pictures that have anything to do with the Super 8 Motel or even the Four Seasons Hotel.
Photography is not hard to come by, especially with the great cameras on cell phones. A cell phone picture is a much better option than using a stock photograph that is being used by many other sources. You want your products and services to shine above the rest, not sitting alongside them.
If you are needing some photography work done, I have some camera equipment that you can rent, as long as a contract has been signed stating that you are responsible for any damages. Many people do not have the time or the desire to do the photography work themselves. If this is you, don't be shy, speak up - I am here for you. I can take the pictures for an additional cost.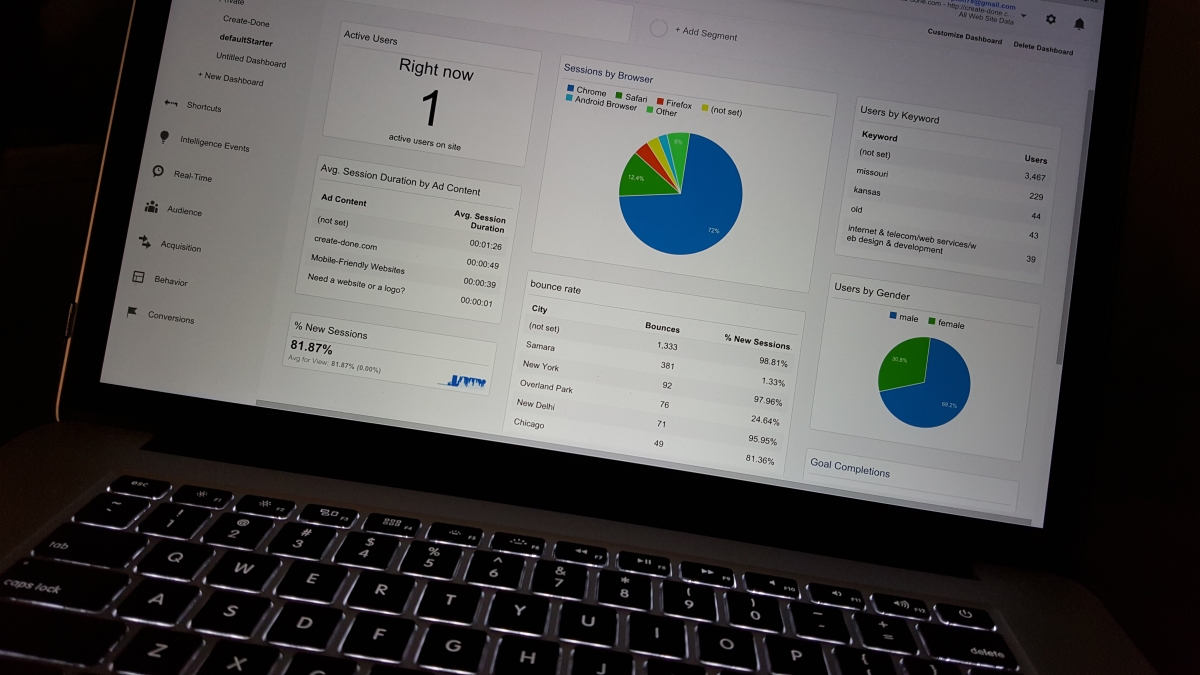 Website Analytics
Website Analytics is imporant to get to know who your site traffic is. Applying filters is important toget accuarate readings, and this is something tht you have to stay on top of. Finding things out like "What is the best time of day to send out an email" can be obtained from proper analytics set in place. This also gives you detailed informations such as what devices are being used to view your website. This way you can more accurately serve your visitors and give them the best possible experience you can give them.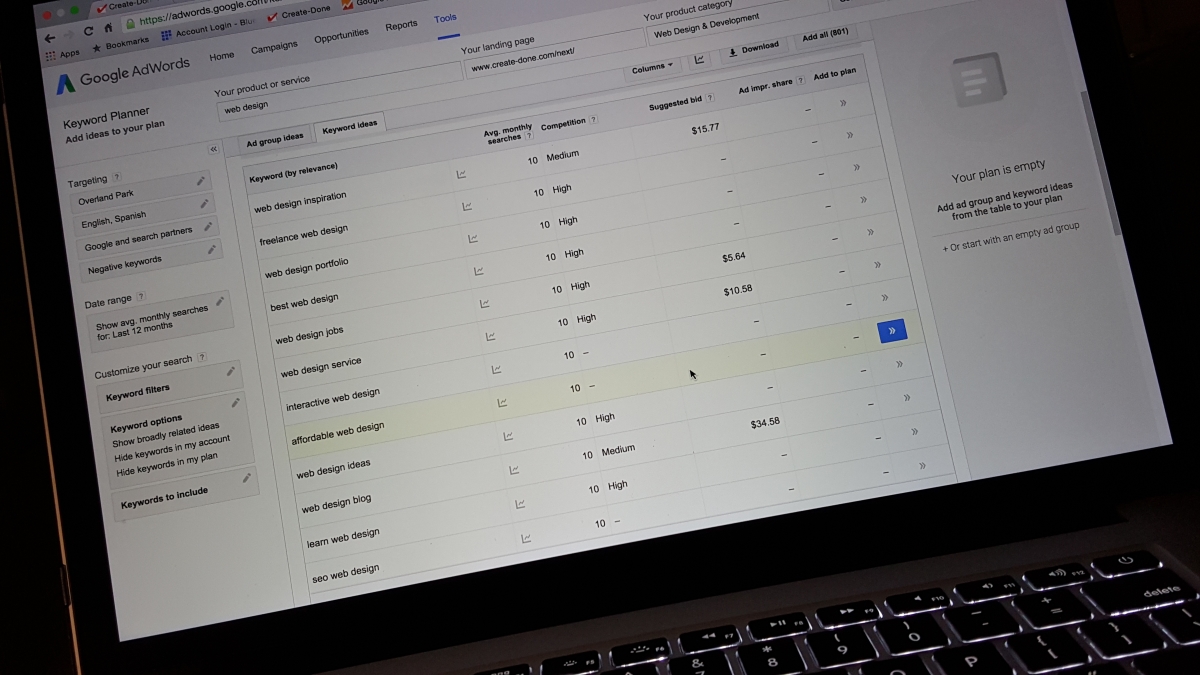 Website SEO
Search Engine Optimization is about making your content do the work to bring in the traffic. The content on your site is scanned by crawlers that pick up information from your site so that the user is getting an accurate return of their searched information.
Issues Create-Done Addresses:
As of April 21st, 2015, according to an
article
from
SearchEngineLand.com
,
Google
can penalize your online presence if your site is not mobile-friendly, and with good reason. With as many different devices there are with different sizes, it is important to have your site optimized for best viewing on all devices and platforms. Your site will be viewed more from a mobile device than a desktop nowdays.
If your site shows up very small and does not cover the dimensions of your phone, then you have mobile issues. Nobody likes having to use their fingers in order to zoom in to find what they are looking for.
In order to get the clearest image possible, it requires many pixels to occupy a space. With the UHD or 4k screens out there with a resolution of over 4,000 pixels wide, it is clear to see that a 1024px x 768px site just isn't going to cut the mustard . As technology advances, so does the need to get your website optimized.